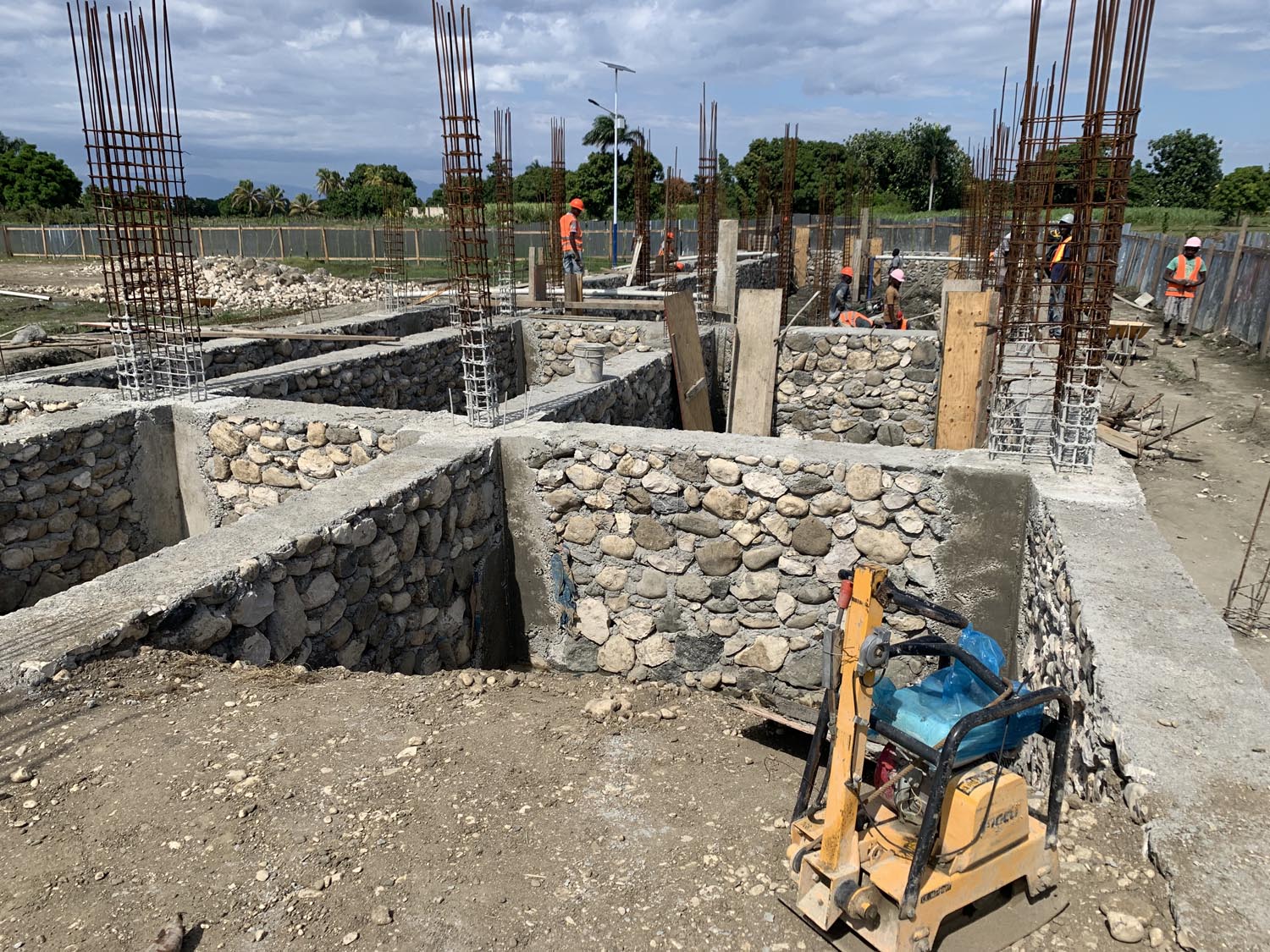 We are active participants and in MyLifeSpeaks, a philanthropic ministry that helps build communities, offers public health initiatives, and expands education all over the world. This is a recent story, as seen on their website: www.mylifespeaks.com
"We are continuing to grow our ministry and expand our area of influence. The foundation for a guest house is being laid. The current guest rooms will eventually be used for LIFE Academy and other programs. The new building will have 6 rooms on the ground floor and 6 on the top (7m x 7m for each room) for guests and additional activities.
Since this building is just down the road from our current campus, geographically it will be centralized between Neply and two other small villages. This slight shift in location is a huge gesture of goodwill and hospitality to these other villages continuing the ripple effect of myLIFEspeaks in Haiti. We already see relationships BUILDing and commUNITY developing."
Here are a few photos from our recent trip to Haiti and the building project that is currently underway.